Top 3 Naipo Foot & Calf Massages You Can Buy In 2022 Reviews
With the rapid development of science and technology – health and wellbeing are no longer a privilege of the elite. We are more aware that the time we rest and relax is actually an investment in our mental and physical health. Naipo is one of the companies understands that. Without further ado- welcome to the world of Naipo foot massagers.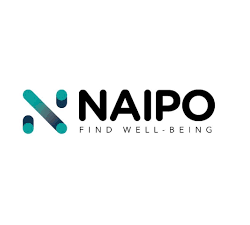 Find A Well Being With Naipo
Naipo is a Chinese company located in Shenzhen. They specialize in the manufacturing of the massagers of all shapes and sizes. Nowadays in their production line, a variety of massagers can be found – handheld, foot, leg, calf, neck and back massagers.
Recognized Brand
Naipo's goal is to deliver the quality massager that anyone can afford. So far they have expanded the market to 25 countries worldwide. Naipo traditionally takes part in the massager exhibitions that take place all around the globe with a motto Naipo Shiatsu Foot Massagers – A Way To Relax.
Naipo Foot Massager Price
Naipo Foot Massagers can be found at a low price for every budget. They also differ in the properties they offer to the customer. The cheaper Naipo foot massager delivers simple but effective massage experience, perfect for the ones new to the foot massage world. For the more advanced users, extra features are added and the price for that massager is a bit higher.
Best 3 Naipo Foot Massager Reviews
Naipo Foldable Compression Massager
Foldable 2 In 1 Naipo Foot And Calf Massager
This foot massager by Naipo is made to be both foot and calf and foot massager. You can simply transform it by unfolding the upper part of the massager. After changing to calf and foot format, you will be able to access the second display that is made to additionally operate the calf area.
Shiatsu With 3 Accessible Levels
This Naipo foot and calf massager uses Shiatsu as a massage type. Rolling and kneading are the used techniques that massage the soles, fingers, and heels. There are 3 vibration levels to choose from. The display indicates the level by changing the color (purple for default, pink for high and blue for low-intensity vibration).
Heat; Air Compression
Heat is a common feature for Shiatsu foot massagers. The maximum achievable temperature is 112 F. This Naipo foot massager will take approximately 3 minutes to reach the set temperature. In order to design a calf massager, there has to be some kind of scraping mode or air compression. Naipo Compression massager has both. You can choose from 3 different modes that ensure that: legs mode- for air compression, strength mode that allows you to choose the level of the air compression (also indicated with colors) and scraping mode.
Design Details And User Experience
In order to easily maintain the massager, the manufacturer added removable and washable cloths. The Naipo foot massager is made for feet up to size 11. It is wise to check that before buying it as a gift. To ensure safety and offer the optimal massage effect – Naipo integrated the 15 – minute auto shut – off. So overheating shouldn't be a concern for a future user.
Characteristics:
Measures 20 x 19.5 x 14 inches
Package weights 30.6 pounds
Timer set to 15 minute
Suitable for feet up to size 11
Naipo Shiatsu Massager With Heat
18 Powerful Massaging Nodes
The second-foot massager by Naipo delivers the massage with 18 independent massage nodes that move in double directions. They are strategically placed on acupuncture points of the feet to maximize the massage benefits. In that way, Naipo deep kneading massage helps relieve the tension and pain in the feet.
Heat Option; Benefits
This one is also a Shiatsu massager and it comes with an optional heating property.  The heat is obtained via infrared heaters placed on the bottom of the massager. By raising the temperature of the feet the metabolism of the cells is increased, as well as the blood flow. That results in better circulation and reduced swelling and edema.
Simple As ABC
This Shiatsu foot massager is the smallest and the lightest in the Naipo family. It is easily moved and stored which is really convenient. Naipo Shiatsu foot massager is also the most straightforward one to use. It is equipped with only one large button that is toe – operable, so there is no need to bend over to use it – which makes it ideal for elderly people. Also with this Naipo foot massager, there is no limit to feet size since it is an open type massager.
Characteristics:
Weights 6,6 pounds
Designed with breathable mesh
Tilted at 10 degrees
Suitable for all-feet sizes
Possible to use it for leg and back by laying down on it
Foot Massager Shiatsu Foot Massage Machine Electric Feet Massager
Backed Up By TCM Nursing Theory
Along with rolling and scraping massage, Naipo Electric Feet Massager delivers the deep shiatsu kneading massage that goes all the way into the sole reflex zone. This method is thought by TCM nursing theory which tries to relieve the tension and pain in the key pressure points, but also in ankles and insteps.
Adapted To Specific Needs Of The Customer
The airbags that make all this possible can be adjusted to 3 levels: low, medium and high. By adding the heat this massager closes the circle of all the required properties for a therapeutic massager. The mentioned heating option can be adjusted. Naipo Electric massager is prepared to please any customer since all of the functions (heat, air compression, kneading, rolling and shiatsu) can be used separately.
Benefits Of The Holistic Massage Approach
When using all the possibilities of this massager at recommended times the benefits are as they follow:  improved circulation, reduced swelling, pain, and tenderness. The massage effects also project to the whole body – the sleep quality is expected to improve, metabolism is promoted and stress is eliminated.
Characteristics:
Weights 10,3 pounds
Timer set to 15 minutes
Fully independent options
Accommodates feet size from 5 to 13 US
Naipo Foot Massager User Manual
All the user manuals for the reviewed massagers are available at Naipo online user manual. All the safety tips and user instructions can be found in the provided user manuals, as well as recommendations for maintaining the massager.
Conclusion –Simplicity – Which One Is The Best?
I have to admit that usually the light and small versions don't offer much for the customer, but this Naipo Shiatsu Massager begs to differ. It is simple to use, offers good heating temperatures and plenty of massage rollers to deliver a proper kneading massage. Not to forget about the price – which is extremely affordable.
Foot massagers for sale are flooding the markets these days. To help you decide whether you want a heated foot massager, shiatsu foot massager or maybe an air compression leg massager I've created the ultimate guide to foot and leg massagers to navigate you through the journey of finding your perfect foot massager.