Best Medi Rub Foot Massager For Sale In 2022 Reviews
The market is swarming with massagers for those suffering from unpleasant medical conditions such as diabetes and plantar fasciitis. For that reason, it is hard to guess what suits you the best. Luckily sometimes the medical experts choose for you. I introduce you Medi Rub foot massager review.

Quality And Excellence
Medi Rub Corporation was founded in 1976 with Medi rub massager 2000 plus an intent to help people with diabetes. By cooperating with engineers, doctors, and chiropractors the brand became one of the world's leading manufacturers of foot and body massagers.
One Brand For Home And Professional Use
Medi Rub massagers are used by medical practices and homes of millions of people. This American product with its headquarters in San Clemente, California has been a growing business for more than three decades. The Medi Rub Brand offers two different types of massagers. The one that specialise in foot and the other one for body massage.
Quality Above All
Medi Rub massagers are all made in the USA, and have received many awards for their designs. Their products are available on Amazon and their Medi Rub website Also, when buying their products you can count on being given a warranty to make sure you receive the best product possible.
Medi Rub Foot Massager Benefits
Medi Rub massager helps your circulation, eliminates pain and cramping of legs and calves. Since many patients with diabetes struggle with neuropathy as well as coldness and swelling of the extremities, Medi Rub designed a device to target both medical issues. This device was created for clinical and personal use and is commonly found in medical centers that treat patients with such symptoms.
Medi Rub Massager 2000 Plus
Maintenance Free
This Medi Rub Massager is made of all steel inner construction since the manufacturer kept in mind the need for simple maintenance of the unit. Medi rub massager 2000 is also thermoplastically enclosed to ensure durability and safety.
Just Turn It On And Let Medi Rub Do The Rest
Medi Rub Foot Massager is very easy to operate. It is being powered by 2- speed motor that lets you choose 2 frequencies – 3500 RPM as a high one and the lower one of 2800 RPM. A great thing about this device is that you can use it with or without your shoes on.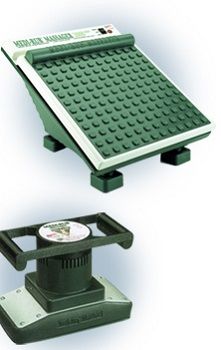 Designed Guided By Foot Reflexology
Since our body is an interconnected system, reflexology uses that thought to target specific areas on your soles to stimulate the circulatory and nervous system as a whole. Medi Rub strongly believes in helping you relax and balance your mind and body using Medi Rub 2000.
Characteristics:
Weights 10.4 lbs
Size 12 x 12 x 6 inches
Automatic shutdown after 30 minutes
2 frequencies to choose from
10 ft cord length
Conclusion -Pro Series Medi Rub
To conclude – this Medi Rub foot massager offers great benefits with its use. It falls under the high tier massagers that are also used in clinical settings. For those who want to get the best – this massager holds the reputation.
To find out about some of the finest foot and leg massagers and leg massagers for circulation available on the market search for the best foot and leg massager review. Also, check out my latest article on the best foot massager for neuropathy.