Top Cloud Foot And Calf Massagers To Buy In 2022 Reviews
Having to struggle with pain in your muscles and ankles is at least somewhat limiting your daily life. But affording a professional masseur can be really costly. Luckily there is a plausible solution to both – Cloud Massage foot massager.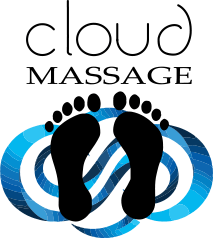 For Neuropathy, Plantar Fasciitis And Much More
Cloud Massage is a USA company with its headquarters in Charlotte, North Carolina. Since 2011 the company specializes in manufacturing massagers for medical symptoms of neuropathy, fasciitis, and poor circulation. Moreover, their massagers can be pretty helpful to deal with stress and discomfort in your feet.
Amazing Customer Support
Cloud Massage issues a one year warranty and offers to repair, replace or service your massager. Whether it's a user defect or a manufacturing defect, you can count on Cloud Massage to fix your device. They offer a customer service that is easily reachable via email, but you can also call – they have their staff as an on-call service too. Paraphrasing their words: they even take calls on Christmas morning.
Cloud Massage Foot And Calf Shiatsu Massager
This Cloud massage neuropathy shiatsu offers multiple settings that involve heating, air compression, and vibration. All of these properties are responsible for delivering a deep kneading shiatsu massage to your feet and calves.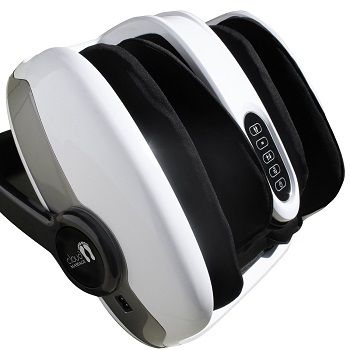 Multiple Angles For Optimum Impact
The upside of this Cloud foot massager is its adjustable stand by which you can choose the optimal angle for your massage, and easily transform your feet massager into a calf massager. Different angles also ensure the various pressure points according to your symptoms, so that you can maximize the contact points at the target area. To massage your calves simply adjust the arm and lay down the unit.
Tailored To Your Needs
The design of the Cloud Massage foot massager is rather ergonomic. With the mentioned adjustable arm, there are 4 command buttons and power button easily reachable and placed in a horizontal fashion. Starting from top there is a heat button, with vibration and intensity buttons following it. Vibration property has 2 different varieties to choose from. If you press once- that will appear as blue, and twice the color will change to red in order to signalize the high vibration.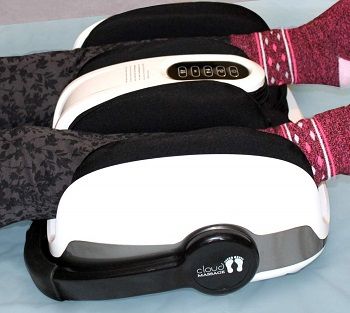 5 Intensity Levels And 5 Modes To Personalize The Massage
The intensity button is the most complex property of the massager. There are five intensity levels each marked with a different color after pressing the button. Modes button offers combination of the different styles of massage – air pressure, vibration, rollers, and intensity.
Cloud Foot And Calf Massager Benefits
As previously said the Cloud Massager takes really great care of the patients with plantar fasciitis and neuropathy- especially the one caused by diabetes. It targets acupressure points on your feet in order to start up your circulation and resolve the accumulated nodes that come with stress. Since the massager offers multiple styles of massage, approaching your deep tissues is also an option to deal with tendinitis or myalgia that accompanies muscle spasm.
Characteristics:
Weights 24 pounds
Programmable cycles that last 15 minutes
Recommended to use in the morning and evening
Adjustable arm locks during the massage to ensure the safety
Cloud Massage Foot And Calf Massager Manual
If you are looking for a manual for this product, you can check it here because this is an online Cloud Massage foot massager manual. There you can briefly get an insight into how to use the unit, with recommended modes for every patient type.
Conclusion –Is This Cloud Foot And Calf Massager Good?
To conclude I'd say that this Cloud massage foot and calf shiatsu massager offers a lot for the given price. There are many options to personalize your massage experience. Cherry on top is the adjusting arm which is an amazing solution to perfectly fit different users. Also, Cloud Massage offers a great deal with a one year warranty.
Still, if you haven't made up your mind, there are many foot and leg massagers especially in the leg circulation massager machine category. Also, if you are specifically searching for the heated foot massager check out my best-heated foot massager review.